All cat lovers knows very well that one of the most unpleasant tasks is to clean the litter box.
Greenbox is a tray made of recycled material, quickly and easily usable in different situations, suitable for all types of litter.
The main advantage of our tray is that it can be replaced quickly, easily, and it is much more hygienic. In addition, the paper's pH helps neutralize ammonia's bad smell.
You no longer need to wash and disinfect trays: Greenbox saves time, reduces the usage of cleaning products, takes up little space and help you to save money.
Our tray is light, aesthetic, minimalist and sustainable: we have created a completely biodegradable product.
How to use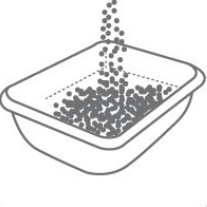 Pour Greencat in your cat litter, until you reach a height of 6-7 cm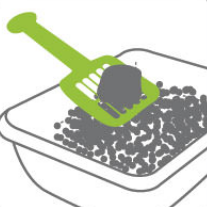 Remove the clumps every day with a scoop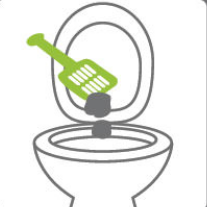 Dispose of the clumps directly in your toilet, one at a time or into the food waste bin
WHEN THE CAT USES GREENCAT FOR THE FIRST TIME, IT MIGHT TRY TO TASTE IT, BECAUSE IT RECOGNIZES THE CEREAL;
THIS DOES NOT AFFECT ITS HEALTH IN ANY WAY, SINCE GREENCAT IS 100% NATURAL