All cat owners perfectly knows that all cats love boxes.
Leave a box around and they will not resist, within a short time they will settle comfortably inside it.
Greencat Home is the perfect hiding place for your cat: inside it will feel protected and safe.
It is scientifically proven that hiding is, for a feline, a response to stress, can help to avoid conflicts and offers a peaceful resolution in case of fight.
Greencat Home is a cat house made entirely of cardboard. It is not too bulky but at the same time is large enough for the cat to enjoy and relax.
The assembly, in three quick steps, is very simple and intuitive. Resistant and safe, Greencat Home is also light and suitable to be carried anywhere. The playhouse that combines sustainability and convenience.
How to use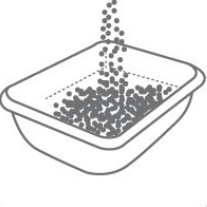 Pour Greencat in your cat litter, until you reach a height of 6-7 cm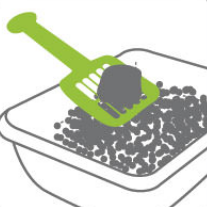 Remove the clumps every day with a scoop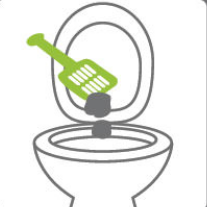 Dispose of the clumps directly in your toilet, one at a time or into the food waste bin
WHEN THE CAT USES GREENCAT FOR THE FIRST TIME, IT MIGHT TRY TO TASTE IT, BECAUSE IT RECOGNIZES THE CEREAL;
THIS DOES NOT AFFECT ITS HEALTH IN ANY WAY, SINCE GREENCAT IS 100% NATURAL