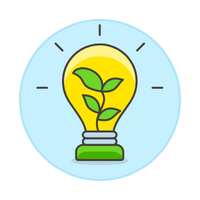 A RESPONSIBLE CHOICE FOR OUR ANIMAL FRIENDS AND FOR THE PLANET
We love animals and care about their health and well-being.
But in the same way we love our planet, and we are convinced that everyone must do their best to preserve it.
We want to help all cat lovers take care of both the well-being of their four-legged friends and the planet.
That's why all our products are produced only from renewable and recyclable materials, guaranteeing a responsible choice for animals and for the planet.
We believe that everyone, in their own small way, can make the difference ...
Are you ready to do your part too?
THE PROBLEM
It all started in Italy, where 8 million cats have been registered, of which 1.6 million uses cat litter.
Each cat requires an average of 220 kg of litter per year, which means that, in Italy alone, more than 350 K tons of litter reach waste treatment plants every year, posing serious disposal problems and high costs for the community.
This is because 95% of cat litters on the market today is of mineral origin.
Mineral bedding companies dig mountains and modify landscapes to produce million tons of raw material needed to meet European market demand. Tons of mineral products that every day require the massive use of heavy vehicles for transport to distribution centers.
Cat owners also live, in the vast majority, in urban centers with a large population density and with considerable problems concerning the waste disposal in a differentiated way.
In Italy alone, 360,000 tons of cat litter are disposed of every year entering the urban waste circuit without the possibility of being easily disposed of nor reusable.
Last but not least, several studies have highlighted and continue to highlight the danger for cat's health linked to the use of mineral litter. Silica gel, bentonite and sepiolite are in fact present in mineral-type bedding. These substances have high dust level that can irritate and seriously damage the cat's respiratory tract. Not only that: human well-being can also be at risk with the use of mineral litter. Especially in the presence of sensitive, allergic, and immunosuppressed subjects.
Also, if ingested, mineral litter can cause intestinal problems and iron absorption difficulties in cats. This risk has also been confirmed by the experience of numerous veterinarians.
THE SOLUTION
Our goal is to reduce the environmental impact caused by cat litter and make our four-legged friends feel better.
Starting from the observation of the litter market and its evolution over the last ten years, we realized that the main obstacle between a traditional litter and the health of its customer, the cat, has not yet been overcome.
We have been working for more than three years to find the right solution to produce an HEALTHY, NATURAL, ECOLOGICAL AND BIODEGRADABLE product.
After carrying out dozens of tests and raw materials analysis we concluded that BARLEY was the product that best suited our needs.
In fact, barley already contains 58/60% of starch in nature, which in contact with urine tends to compact to form a ball, and which in the presence of a quantity of water dissolves immediately thus allowing it to be eliminated in the toilet.
A wise blend of natural yeasts (the same ones used in bread production) has allowed us to completely eliminate the seven molecules that cause bad odors and interact with ammonia.
Thus, naturally, you will no longer feel that characteristic "cat smell" in the house.
Furthermore, being a completely natural material, it does not create problems for the cat's health.
Thus began the industrialization process of Greencat, taking care to use energies coming from bio masses that allow a very low CO2 production.
WHY GREENCAT
Greencat is the only vegetable litter produced entirely from barley waste; it does not use what could "feed" man but only and exclusively the non-edible part of the plant.
A very important difference: the hidden detail that can really define us as having zero impact.
Greencat processing is totally eco-sustainable as it uses the energy produced from biomass obtained from the recycling of raw material processing waste and does not involve any land consumption, either in production or in disposal.
Our ingredient list is just barley and natural yeasts. It is a process capable of eliminating the formation of unpleasant odors.
A process that is the result of numerous tests, attention and complete care towards the cat, the human being, and the environment.
The constant research in the field, the careful and precise choice of the material, the advice of the leading experts in the sector and quality have led us to obtain a high quality vegetable litter, certified OK compost HOME.
The use of Greencat can also represent a significant advantage for municipal administrations, which can promote the consumption of vegetable litter to obtain environmental certifications and reach the prestigious goal of "zero waste".
The future is, therefore, of vegetable litter: from the daily choice of the private individual to the choice made by the institutions.